Training in Cardiovascular Medicine
Rwanda Heart Care and Research Foundation is working in collaboration with the Aswan Heart Centre, Chain of Hope and Robin Aid Charities to train nurses, doctors and technicians in cardiovascular disciplines. Training programs begin in Spring 2023.
Dr Matthias Angres, Director of Robin Aid and board member of the Rwanda Heart Care and Research Foundation has been running training programmes in Critical Care with the University of Rwanda online and in person in Kigali.
Dr Angres will be leading the critical care of the new hospital when it opens in Kigali in 2024, in collaboration with Cardiac Intensive Care teams from the Aswan Heart Centre, Germany and the UK.
The Rwanda Heart Care and Research Foundation are working closely with the Human Resource Directorate of the Rwandan Ministry of Health for the recruitment of nurses and physicians to train in cardiac care.
The first cohort of nurses from Rwanda, sponsored by Chain of Hope, have arrived at the Aswan Heart Centre, and have started their training in Intensive care, ward, OR and catheterization laboratory. Mentored by the nursing directors of the Aswan Heart Centre, their curricula culminate in a masters degree in nursing from the British University in Egypt. They can be seen below having received their donated laptops for their ongoing studies and training.
The Training sub-committee of the Rwanda Heart Care and Research Foundation, chaired by Professor David Bradley from University of Michigan has assisted in the development of the paediatric and adult cardiology curricula which have been ratified by the Higher Education Council of Rwanda. The Ministry of Health in Rwanda and the Ministry of Health in Egypt are working towards equivalence in the curricula ratification.
The cardiology trainees coming to Aswan Heart Centre will be seconded to the staff at the Aswan Heart Centre for an intensive training programme in echo lab, imaging, cardiac critical care and interventional cardiology. The candidates are in the process of being recruited for placements beginning at the end of 2023.
Please watch this space for updates on the training programmes being planned in cardiac surgery, anaesthesia, perfusion and biomedical engineering for Rwandan professionals.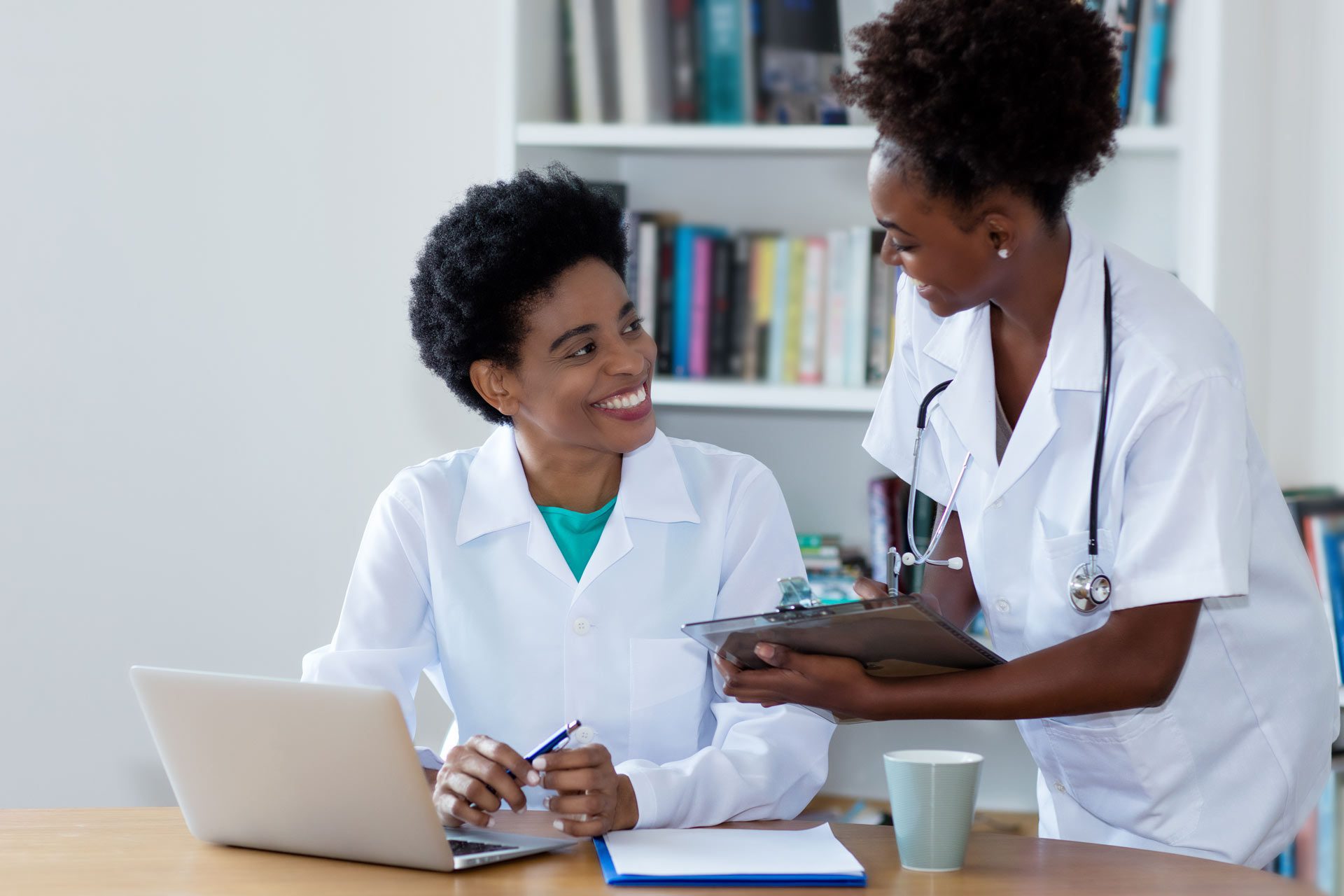 We all have the right to... healthcare for ourselves and our families...
(Article 25 of the Universal Declaration of Human Rights)